Listings of media references and links to stories concerning James Holmes
Parker Business Leader on HGTV Reality Show
April 23, 2007 – Denver Post Your Hub
Parker resident and real estate entrepreneur James Holmes will be featured on the season premiere episode of the HGTV hit series "My First Place." The program will air on Sunday April 29th at 8:30 PM MST on the HGTV cable network. The program follows a young family as they attempt to qualify and then seek to purchase their first home; their story will win your hearts and there are a few great surprises at the end.
James Holmes on HGTV My First Place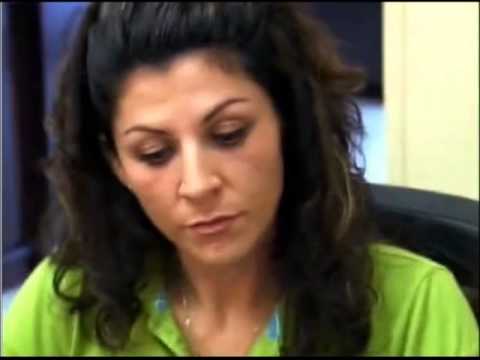 Learn More Here: http://www.PrivateMortgageBanking.com
Holmes said "My objective for being involved in this project was to illustrate how a young family with the desire to own a home; coupled with a willingness to work in conjunction with professionals committed to their success can succeed in making their dream a reality. It was an honor to have an opportunity to work with HGTV and production staff at High Noon Entertainment." (Read Full Story)
Parker Businessman Launches Real Estate Radio Show
January 07,2007 – Denver Post Your Hub
James A. Holmes, Director, Private Mortgage Banking for Cherry Creek Mortgage Company has launched a new real estate and mortgage talk radio broadcast on radio station 94.7 KRKS FM and 710KNUS AM . The broadcast is designed to be a resource for anyone interested in selling, buying, and financing real estate including both consumers and industry professionals. The broadcast can be heard Saturday afternoon from 2:00 – 2:30 PM MST on 94.7KRKS and from 2:30 – 3:00 on 710KNUS. The program can also be heard via audio stream worldwide on the internet at
(http://www.710knus.com/) www.710KNUS.com .
Host James Holmes shared his thoughts on establishing the show: "My objective is to build a community of listeners rather than a traditional audience. Think of a neighborhood, the foundation is put into place by planners and developers, individuals move into the newly created neighborhood one at a time, get to know one another, interact and engage together – forming a community. That is my objective, to put into place a foundation – our show, and invite each of you to engage with us and form a community of listeners. Talk radio is powerful because it is interactive and a safe place to ask questions, share opinions, and contribute to the knowledge of others." (Read Full Story)\
Mayor Hickenlooper Picks Transition Team
June 23, 2003 – Denver Business Journal
Denver mayor-elect John Hickenlooper announced June 23 the 29 teams that will comprise his mayoral transition team and who will serve as committee co-chairs for the teams.
In early June, Hickenlooper announced that former state Senator and mayoral candidate Penfield Tate and Rockies co-owner and CEO of Alvarado Construction Inc. Linda Alvarado would co-chair his mayoral transition team.
At that time Hickenlooper also announced that John Huggins, a self-employed investor and a director of the Mayor's Office of Economic Development for two years, would serve as transition director.
In today's announcement, Georgianna Contiguglia, James Holmes and Mariner Kemper were named as co-chairs of the Arts and Culture committee. Under the Arts and Culture umbrella, Cleo Parker-Robinson, Robin Rule and Gully Stanford will chair the Mayor's Office of Arts, Culture and Film subcommittee; Andrew Hudson, Yolanda Ortega-Ericksen and Faye Tate will serve as co-chairs of the Theaters and Arenas subcommittee. (Read Full Story)
Trade in Your Home or Remodel Instead? (Editorial by James Holmes, CML)
March 2006  Volume XXX Issue 1 – Denver's First Health News
Each year millions of Americans move into the home of their dreams. As time goes by, families expand, kids grow older, and suddenly that home isn't quite so perfect anymore. Or perhaps you still love your home, but you really want a gourmet kitchen and a larger master bedroom. Should you start looking for a new house? Or would it be better to stay where you are and remodel instead? (Read the Full Story)
Mission Critical: Annual Mortgage Review (Editorial by James Holmes, CML)
March 2006  Volume XXX Issue 2 – Denver's First Health News
I always welcome the arrival of the New Year, fresh with possibilities for advancement of my personal and professional goals. This is also the time of year that I encourage my clients to revisit their financial plan or to create a plan if one does not exist. For the majority of homeowners, their home mortgage represents the cornerstone of their financial plan and therefore it is critical to ensure that the debt associated to their real estate asset is properly managed. (Read the Full Story)
Should You Leverage Your Home or Pay It Down Rapidly? (Editorial by James Holmes, CML)
April 2006  Volume XXXI Issue 1 – Denver's First Health News
There is a great debate within the inner-mortgage circles these days. Should we as loan professionals encourage clients to borrow as much money as possible? Or would consumers benefit more if we helped them to understand the advantages of 15-year amortization schedules and prepaying principle? Lets examine the pros and cons of both strategies. (Read the Full Story)